Uphill Double Pole Rollerski Time Trial
By: Sheila Kealey
(2016/08/28)
On Sunday Nakkertok Nordic and Chelsea Nordic hosted the third event in the National Capital Region Time Trial Series.  Over the last few years these time trials have grown in number, often approaching almost 100 athletes per event.  You can read about last November's King Court event here.
The format for this time trial was new: an 8.5 km uphill double pole time trial (for Junior/Open categories - younger skiers skied a shorter distance and could stride if they wanted).  It's no secret that double poling and double pole strength is becoming increasingly important in cross country ski racing, and this gave athletes an opportunity to test their double pole strength in a race format.
The races started at Gatineau Park's P5 Underpass. Open/Junior women went off in one wave, and other categories started in waves of about 5 athletes.
Chelsea Nordic, XC Ottawa, and Nakkertok's NJDT athletes getting ready . . .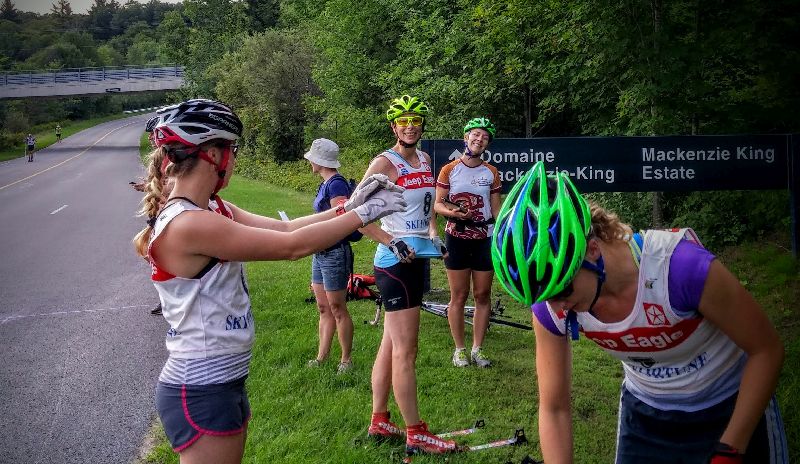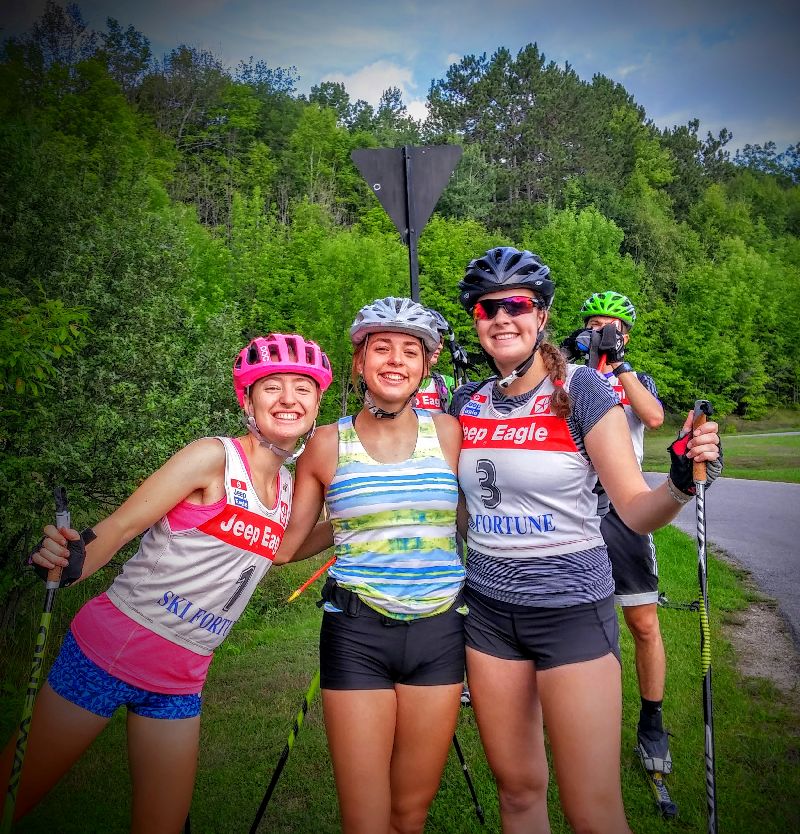 Point-to-point races offer some logistical challenges for athletes. . . do you race with a drinkbelt so you can refuel/rehydrate a the finish? My
sports nutrition
self made this decision pretty easy: the opportunity to eat/drink would be welcome (and help recovery) compared to slight extra weight and discomfort for a drink belt. 
And besides, that meant  could also bring my camera and take pictures at the top!
The finish was up at the end of Black's Lake Hill - a 1.6 km climb with some pretty steep pitches.  Dramatically different from our usual Time Trial route that finishes with a long downhill to P8, so most skiers can look pretty good and go into the finish with some speed and power. This was quite a grueling way to end, but certainly left athletes with a great feeling of accomplishment.

Results, More Pictures, and Video
You'll find the results
here
.
And here are some pictures at the top Black's Lake close to the finish.
Ingrid crossing the finish line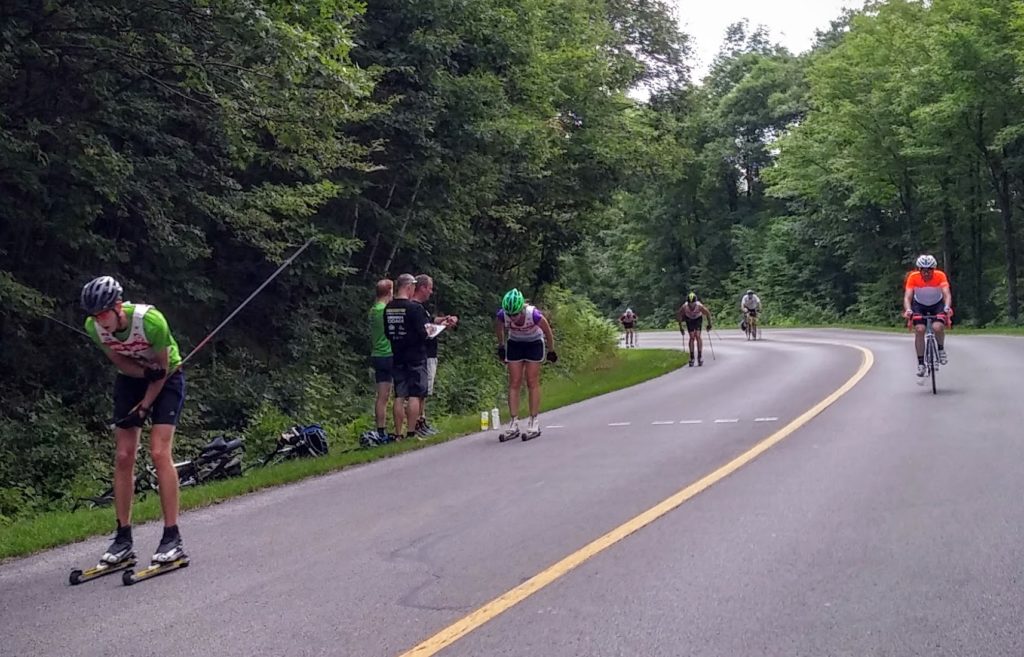 Apparently Chelsea Nordic's coach Moe (on bike) had Michael Jackson's "Thriller" playing loudly . . .
Here are some Nakkertok Junior Boys that I help coach right before the finish line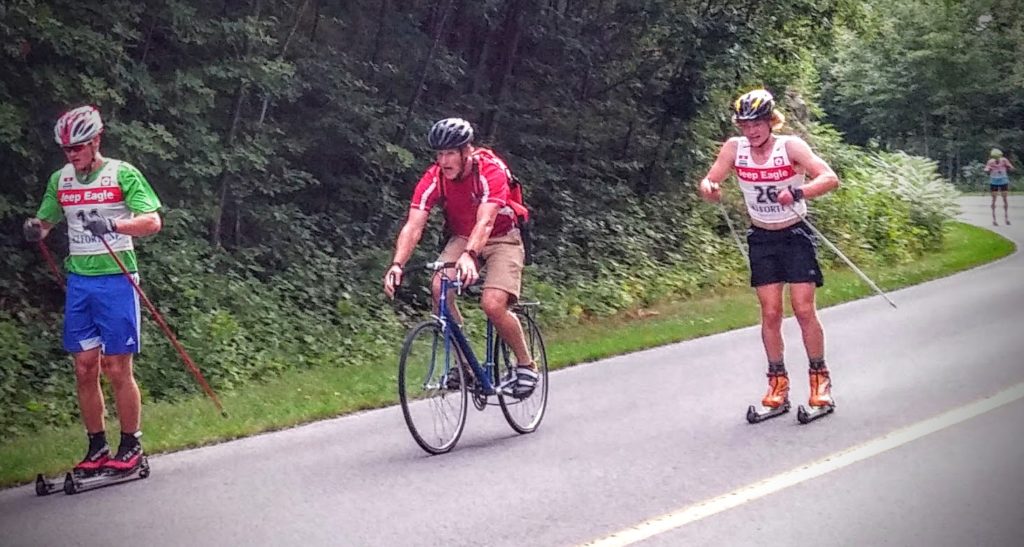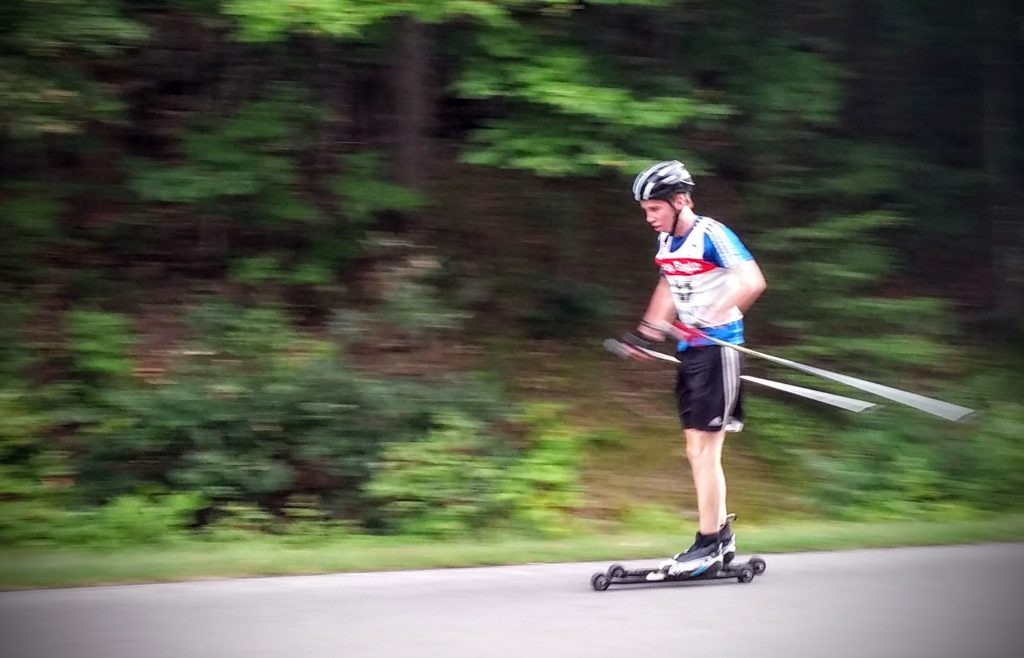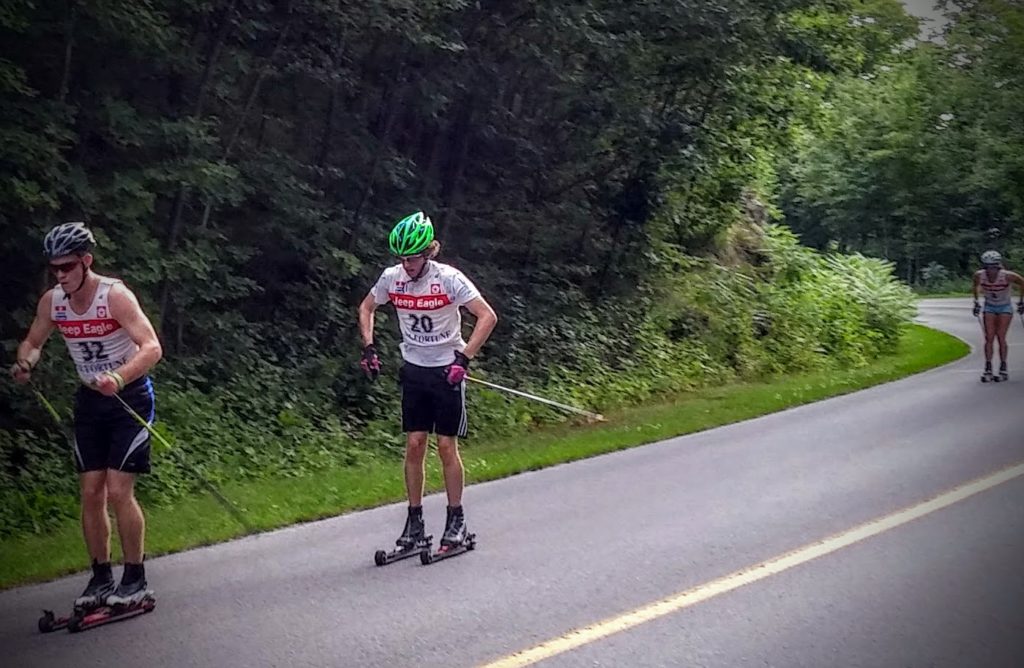 Finish Line volunteers - thank you!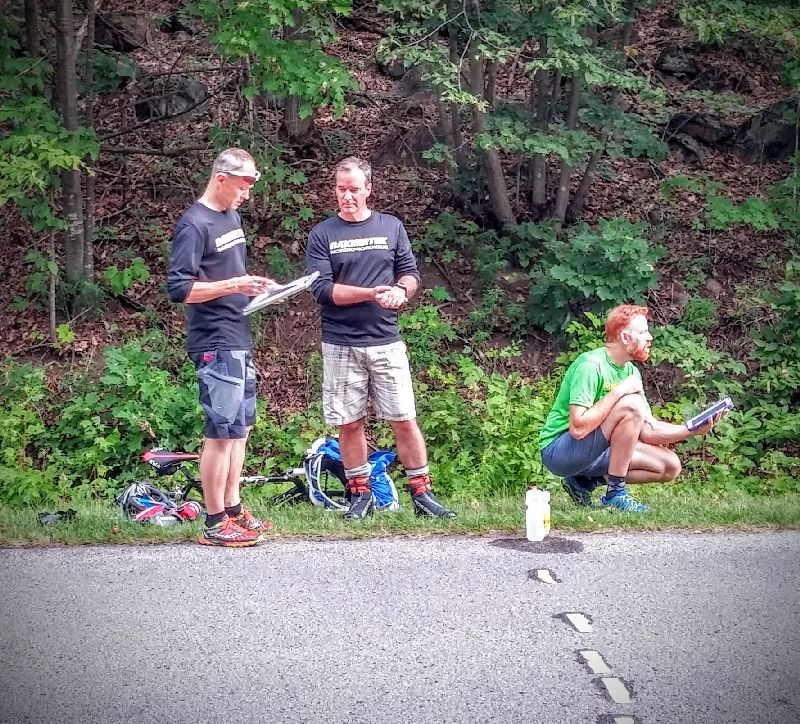 Ingrid, Moe, and Laura Leclair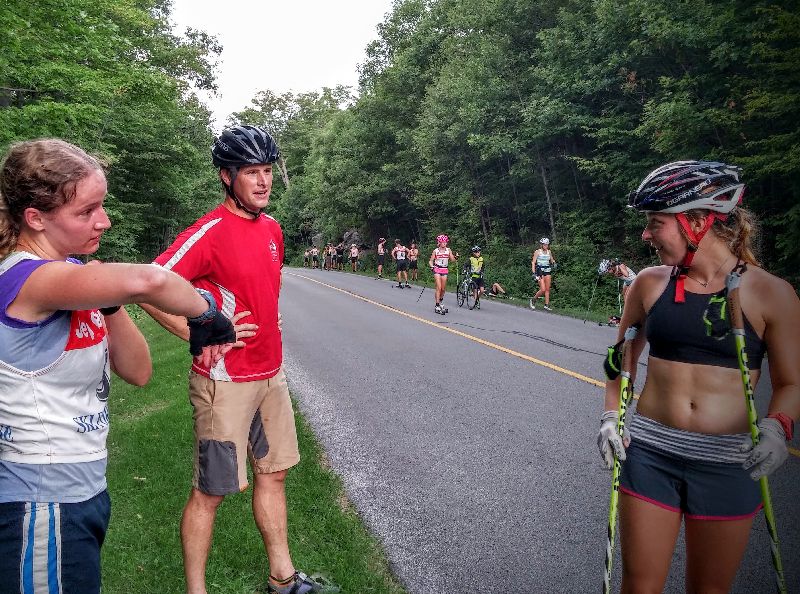 And here is some video on a steep pitch half way up Black's Lake Hill. It's steeper than it looks!