Race Report: New England Nordic Ski Association Season Opener at Craftsbury
By: Karl Saidla
(2015/12/22)
Race Report: New England Nordic Ski Association Season Opener at Craftsbury
This past weekend most XC Ottawa team members got their racing skis on for the first time this year at the Craftsbury Outdoor Centre for the Eastern Cup opening races. We really appreciate the effort that the organizers and volunteers made to ensure very good conditions on manmade snow given the October-like conditions weíve been living with lately.
Evidently, a lot of other skiers appreciated it as well, as there were something like 500 skiers running hot laps on the roughly 1k loop all weekend. Saturdayís event was a standard skate sprint, and Sundayís was a 5k individual start skate race for everyone.
As is ALWAYS the case, National Capital Division skiers from clubs including Chelsea, Nakkertok, Skinouk Carleton, the University of Ottawa, and XC Ottawa were well represented generally, with a few people demonstrating some particularly rare skiing speed.
Perhaps most notably, Skinoukís Alexis Turgeon won the menís open 5k, and junior skiers Laura Leclair (Chelsea) and Zoe Williams (Nakkertok) finished 21 and 32nd respectively in the open womenís event (very impressive!). In the sprint Laura Leclair finished 2nd in the U20 category, and Antoine Cyr was fourth in the menís U20 race.
For a more thorough overview of the weekend and links for results, I highly recommend reading Sheila Kealeyís article here.
If you do this, you will note that I have stolen all the pictures from her and from NENSA.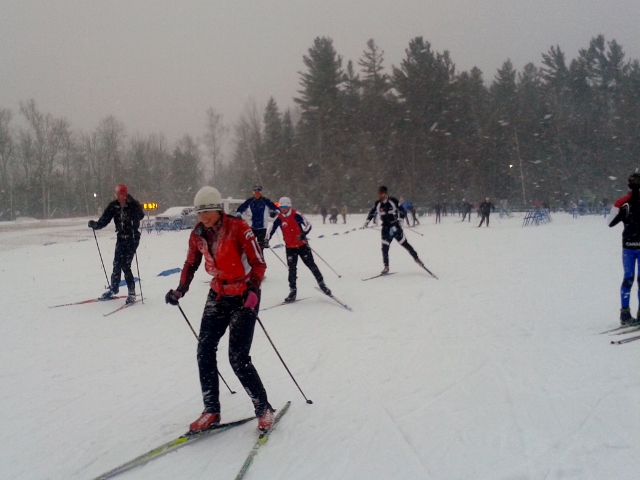 Megan previewing the sprint course.
Here are some pictures from
NENSA.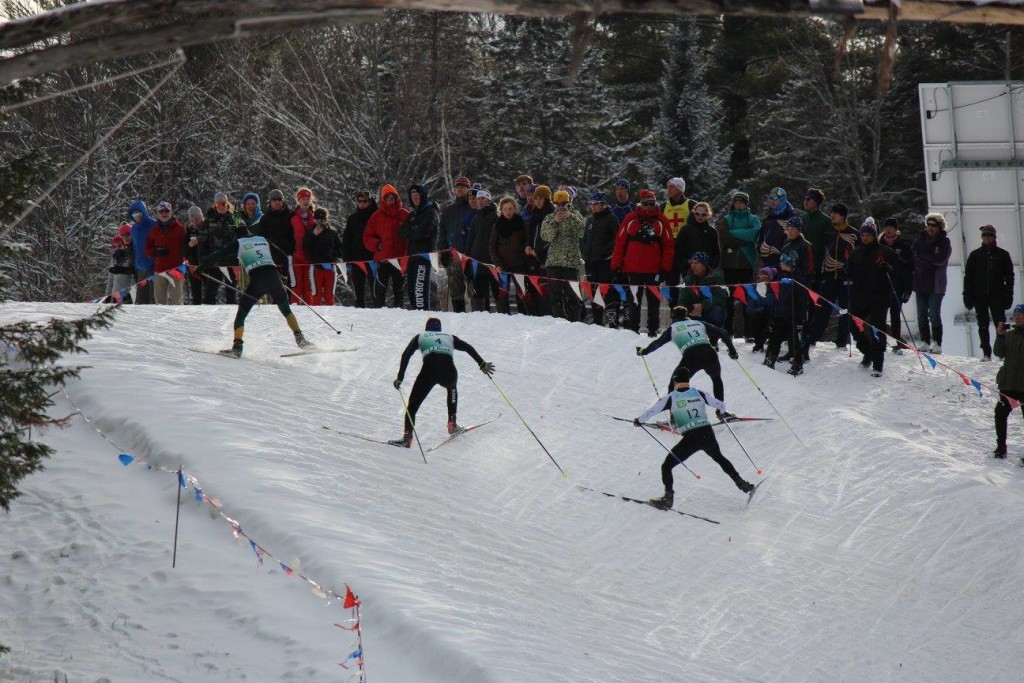 Menís Quarter Final.†
A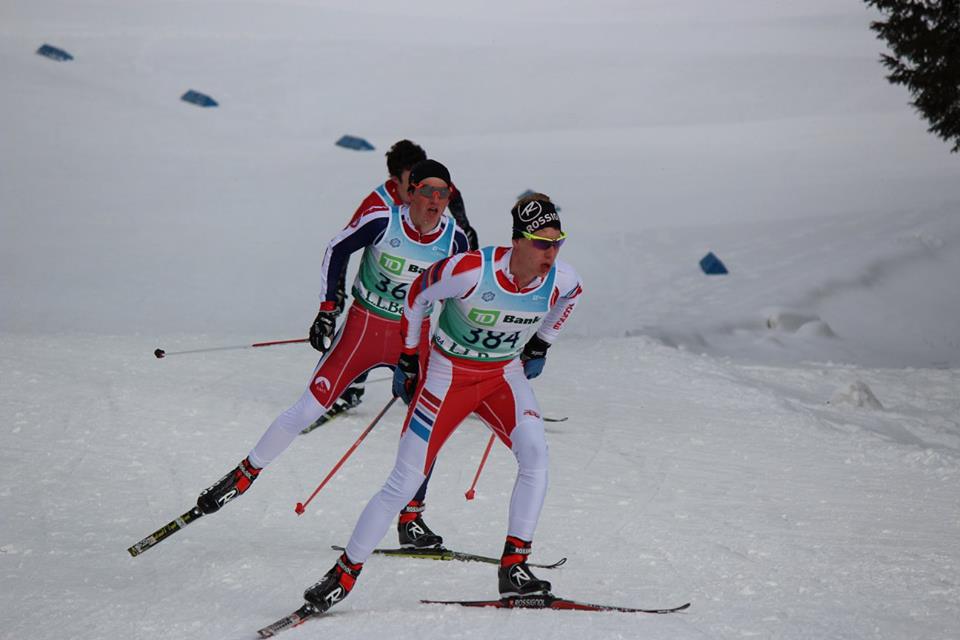 Andre Marchand in the 5km race.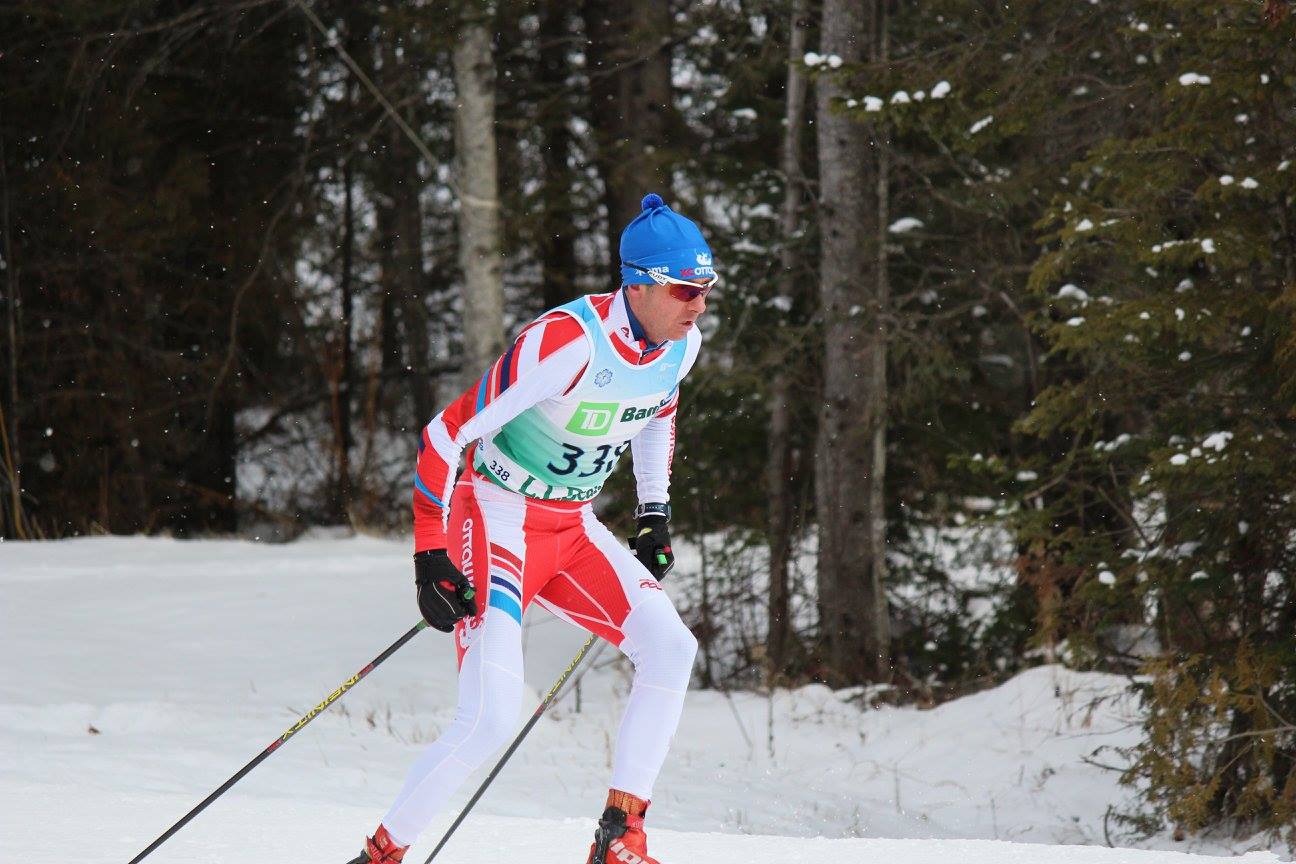 The author feeling some distantly familiar pain in the 5km.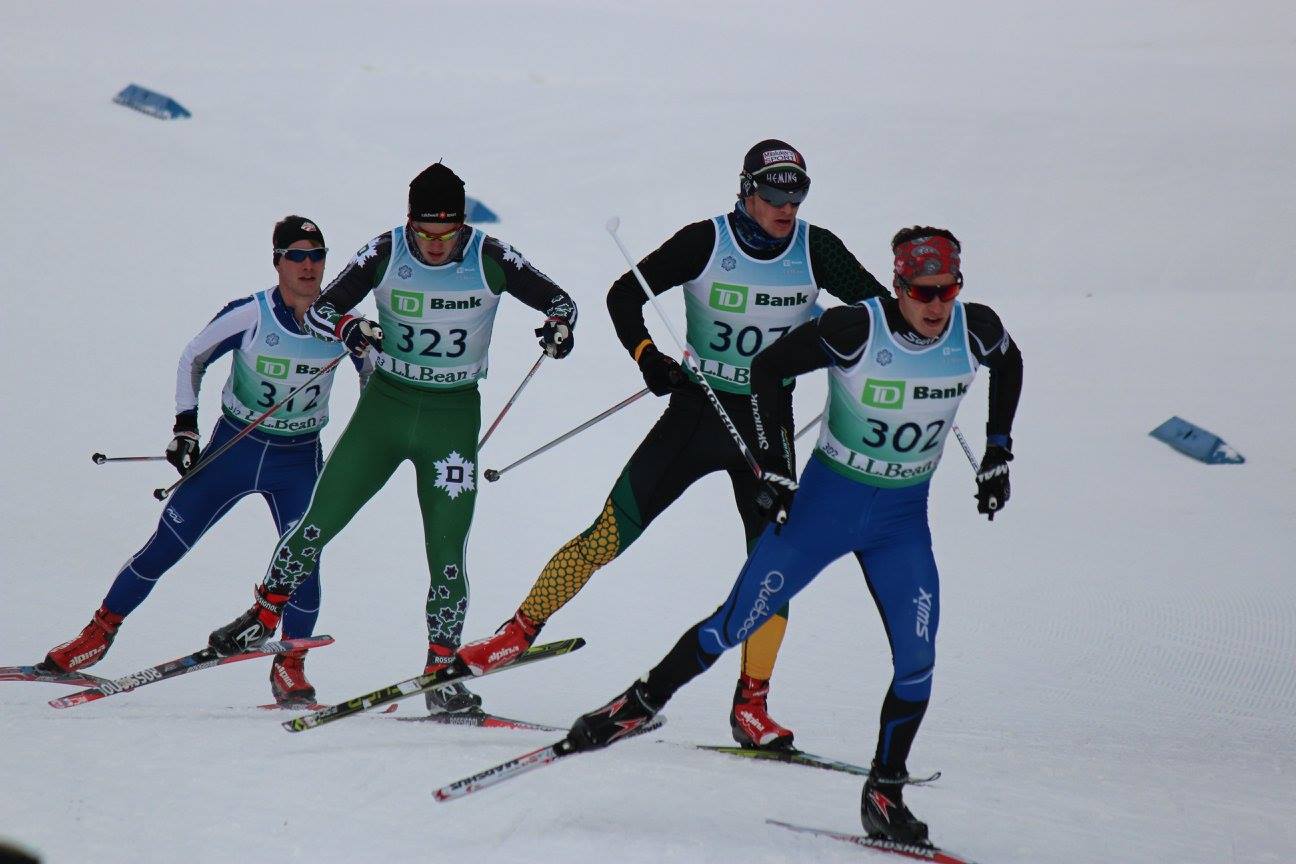 Skinouk racer Alexis Turgeon (#302), who took the win for the day!
Here are the full results for the weekend: