From Britannia to Britannia via the Fire Tower: A Backyard Winter Endurance Adventure
By: Parham Momtahan
(2009/01/21)
I had always wondered how some Iron distance triathletes keep it going over 16 hours. Last Sunday together with my accomplice, Trevor Plestid, I got a chance to find out. We ended up skiing, snow shoeing, and walking for just over 16 hours to complete a little backyard "expedition".
My friend, fellow Canadian Ski Marathoner, and Nakkertok Nordic Skier, Trevor, reminded me last week that we had the ideal conditions for a trip we had chatted about a while back: skiing from our backyards in the West End of Ottawa to the Gatineau Hills which we can see from our windows in the distance.
Trevor's original thought was to ski from his backyard backing right on Crystal Bay on the Ottawa River to Luskville, then snowshoe hike the 1000 feet of the Eardley Escarpment to the Fire Tower. We would then ski through Gatineau Park to Old Chelsea, where we would conveniently end up at the pub. Then our dear wives would come and share in the warm glow of our achievements and, entirely coincidentally, drive us back home. I managed to convince Trevor that a somewhat more realistic plan was to ski all the way back home.
Thus having got up to the Fire Tower, we skied to Gamelan/P3, skied (I use the word loosely) on the trail back to Tache', then skiing through the park by the river we crossed over at Champlain Bridge partly walking and partly skiing, and skied all the way back to Crystal Bay by the Western Parkway trail system with the last little bit on the river.
Things that we did right: Picked the right weather with the river well frozen and just enough fresh snow over most roads to be ski-able. A good area map with road names. Our GPS was not reliable. Just-right layering of clothing, going in a low sweat zone (1-2) all day, taking snowshoes for the hike up to the Fire Tower, taking a good amount of food ~3-4 lb each (nuts, bacon, cake, power bars, Boost meal replacement liquid) water with electrolytes (~ 4 litres for me and 5 for Trevor) and reminding ourselves to eat and drink regularly. Things we could have done better: We forgot to fill up our water bottles with hot water, they nearly froze inside our packs and we had to get them refilled with hot water at the deppaneur in Luskville (Merci M. Chartrand!) Shorter, more synchronized breaks. More usable GPS.
In all we covered just about 80 kms over the Ottawa River, farms, roads, bridges, and parkland. While this was no Weber or Zahab feat of polar endurance and logistics, it was epic enough for a couple of weekend warriors, requiring only spousal long day pass sponsorship.
Here's photo blog of our little outing on Sunday, Jan 18th, 2009.
Sunday morning up at 5 am and out of Trevor's back door unto the Ottawa River by 6:30 am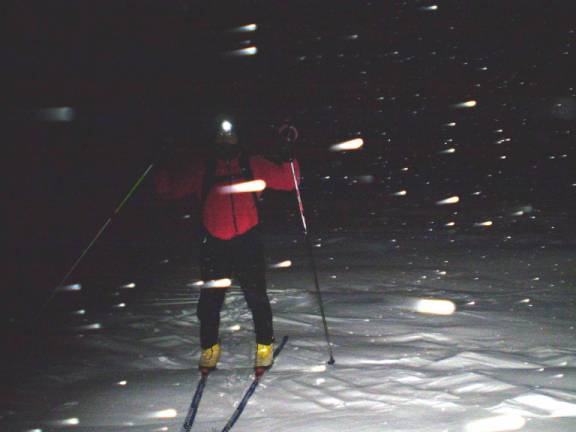 On river ice; it's dark, cold and windy: -18°C with 22 km East Wind almost white out conditions. Unsteady skiing over little sastrugi.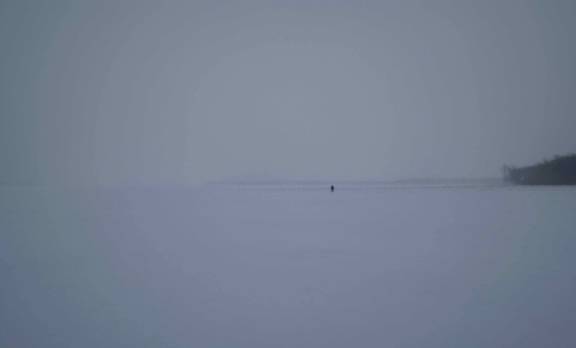 A long ski along the Ottawa River to Brackenridge Bay in very low visibility continuing chilling East winds (9 am)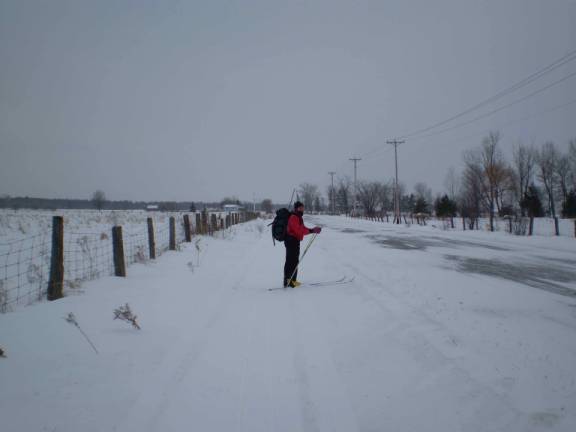 Skiing over field and road once off river (10:30 am)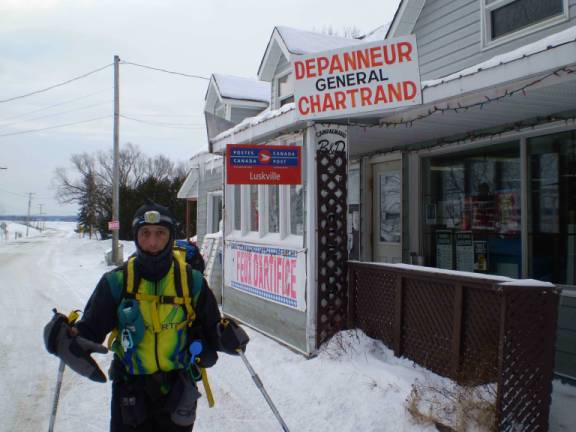 High Noon at Luskville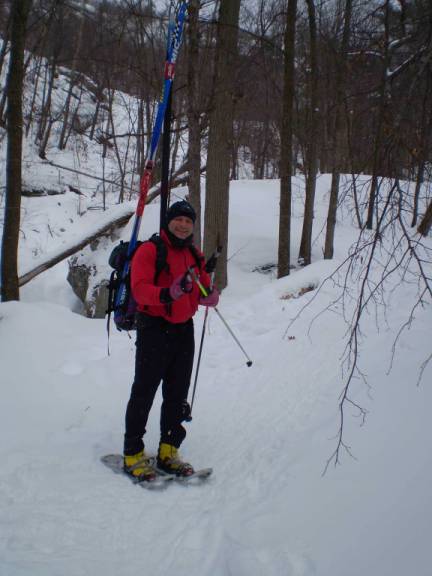 Time to put on the snowshoes to climb up the Eardley Escarpment to the Fire Tower (1 pm)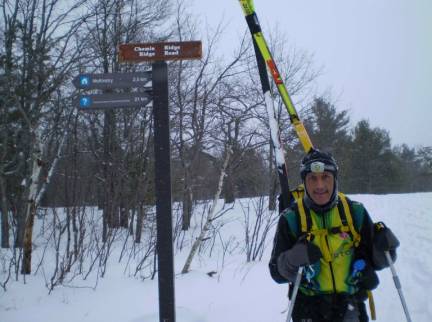 On the Summit! (2:30 pm)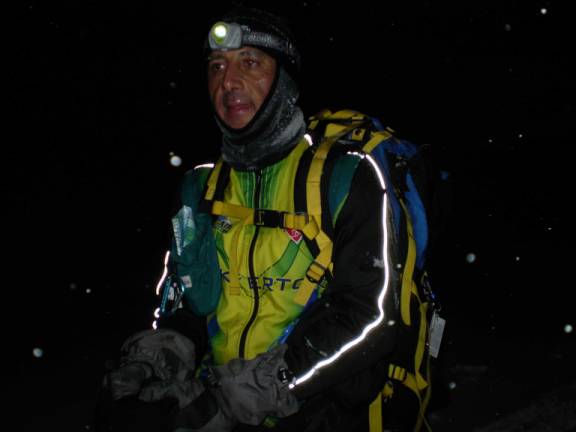 Getting ready to cross over back to Ontario on the Champlain Bridge (8 pm)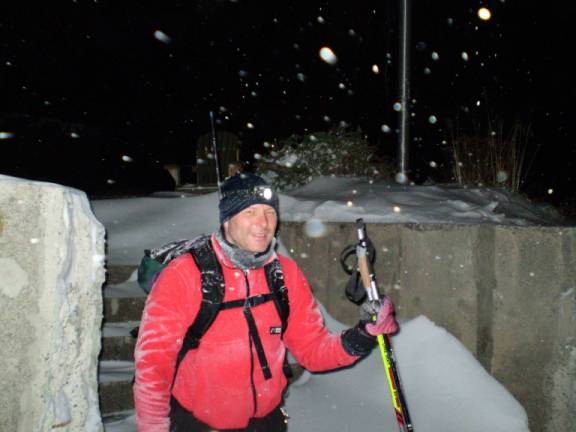 Home Sweet Home: Stairways to Heaven (10:35 pm)
Parham Momtahan (email:ski@Momtahan.com)
All right reserved. Copyright, Parham Momtahan, 20 Jan 2009
Links to other ski stories by the author: